Burritt to appear as part of "The Power of Friendship" Winter Storm Benefit Concert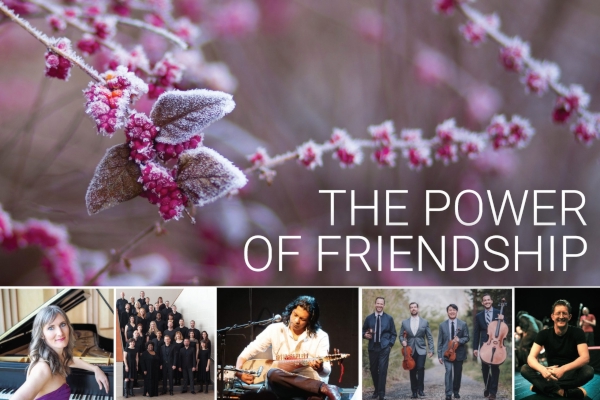 Posted Date: February 26 2021
Winter Storm Benefit Concert
With Special Live Guest Oliver Rajamani
Friday, February 26 at 8pm CT
Presented by Austin Chamber Music Center, Austin Classical Guitar, Conspirare, and KMFA
Donations gratefully accepted, all proceeds will support the relief efforts of the Black Leaders Collective, Central Texas Food Bank, and Impact Now Dove Springs
Last week millions of Texans endured a historic winter storm, power outages, freezing pipes, and loss of water supply. This week as temperatures have risen and power and water are restored we are hearing countless stories of friends and neighbors helping one another. This is the Power of Friendship.
Many of our neighbors experienced great loss and will be rebuilding in the coming months. Join us, along with our friends at Austin Chamber Music Center, Conspirare, and KMFA for a very special concert honoring friendship this Friday evening.
With a special live performance by Oliver Rajamani from the Draylen Mason Music Studio, and featuring Craig Hella Johnson and Conspirare, Michelle Schumann, Matthew Hinsley, the Miro Quartet, Thomas Burritt, Devin Gutierrez, and more.
We believe in the power of music to do good in the world, and invite you to make a contribution below to support local organizations working right now to help our neighbors in need. All proceeds will be given directly to the Black Leaders Collective Fund, the Central Texas Food Bank, and Impact Now Dove Springs