To Listening and Paying Better Attention.
September 3, 2017 0 Comments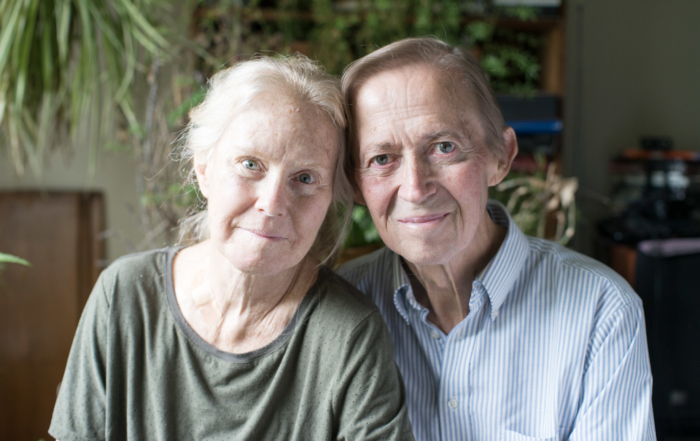 Faced with the task of programming multiple percussion ensemble concerts, it can be daunting to find the right rep that will challenge your students, fit your personnel and instrumentation. Sometimes it boils down to choosing works that just solve these problems. Of course, there is nothing wrong with that! That said, recently in my own solo performing I've been choosing works for some
different reasons.
And, I've been trying to apply what I've learned from these experiences to my percussion ensemble programming.
So this fall, I'm continuing this process by asking similar questions: what could we program that could help make a difference in the world outside the University of Texas? And, when we have multiple works compiled in our possible rep list, is there some kind of outside process (not self imposed) that might help solidify or clarify choices? Lastly and very importantly, how can the results of this process impact the educational value for our students? (it teaches them how the arts can positively affect society)
As many of you know we recently lost David Maslanka. I admire David's music greatly. Not just because of his interesting writing for percussion ensemble. And not only because he challenged my timpani playing in his 4th symphony (ok, I may have cursed him a time or two for that one)! Not even just for his important offerings for solo marimba. I simply admired the communicative power of ALL his music. Whether listening, conducting, or performing his work getting to the "heart of the matter" from a phrasing and interpretation standpoint seemed almost obvious. And when you "got there" there was always something profound waiting.
And while it seemed obvious upon hearing the news that many will probably honor him by performing his works this year I selfishly wanted another reason. I didn't know why but that desire persisted. So I kept an open mind and let is sit for awhile.
Crown of Thorns, probably his most well known work, was the obvious choice. But, we had just performed this a few years back. Then I remembered a special concert from 2005 (as it turned out) when we had performed Maslanka's homage to Robert Hohner simply entitled "Hohner". At this thought, my older less evolved persona cringed a bit. You see, in our field (even in our sub-fields!) there is some thinking that tonal music isn't good music. That large percussion ensemble works are inferior to newer and even older small chamber pieces. This line of thinking then limits "good music" to consonance vs. dissonance, or ensemble size, or even genre. Hmmm—¦
So, keeping an open mind I had to do some basic research. Afterall, I was trying to find enough parts for my illustrious students. In an effort to refamiliarize myself I searched my computer for the recording from 2005. Nothing. Next, google directed me to David's
helpful page
about this work on his website. I read the informative program note, then found exactly what I was looking for; a specific instrumentation and players list. There was even a perusal score. And then, there was a recording. From 2005 nonetheless. You guessed it, David had posted the University of Texas at Austin Percussion Ensemble recording from 2005. The very recording I couldn't locate on my computer. I must have sent it to him but had no idea he had posted it there all this time. Coincidental?
For the last several years
I've been encouraged
to simply listen and pay more attention when faced with the important choices we have to make as artists. Years ago, my "older less evolved persona" wasn't interested in doing this. In not doing so, I probably missed other opportunities like this to listen, wait and be open. While I don't know for sure, I certainly hope that David had some direction here. And, since I've been listening and paying more attention, I've been in this serendipitous situation before (more on this in posts to come).
I shared this story with my students last week. While it was difficult to get their pulse, I suspect many of them connected. I look forward to trying to measure the impact of this story on their preparation and the performance experience as a whole.
You can read David's passion about music, percussion, and Bob Hohner in this quote:
"He recorded Arcadia II, Montana Music, and Crown of Thorns, and we were started on yet another composing project when he died. That project was to have been a "Symphony for Percussion." I had a flash vision of a stage full of percussion, a large percussion orchestra – sections of marimbas and vibraphones – and lots of players, and I heard them playing a full-scale symphony.


The project came to a halt with Bob's death, but I decided for his memorial piece that I would write at least one movement of this work, using all of the percussion forces available at the time at Central Michigan University. It is offered in memory of Bob, whose dedicated life as performer, teacher and friend touched, and continues to touch, many thousands of people."
There's lots of good stuff here. I really like "..and I HEARD them playing a full-scale symphony." (emphasis my own)
The University of Texas Percussion Ensemble will perform Hohner on November 7th, 2017 in Bates Recital Hall at the Butler School of Music at 7:30pm.
* Pictured above: David Maslanka with his wife Alison.



Add Comment ...